A community-funded, nonprofit 501(c)3 organization, Pope Memorial Humane Society (CVHS) is dedicated to promoting the humane treatment of animals in Strafford County, NH and Southern Maine. We are a safe, temporary home for more than 1,500 surrendered, lost, abused, neglected, or unwanted animals each year.

Our mission is to provide quality, compassionate care and shelter to our animals, in partnership with educating the community concerning humane animal treatment and welfare.

We Fulfill Our Mission By...
                                               
Placing animals into caring, forever homes.                                               
Promoting the practice of spaying and neutering                          
Assisting with cruelty investigations and rescue                                             
Raising awareness within the community about animal welfare
Encouraging volunteer involvement and support                                              
Being an active voice and advocate for the safety, health, and well being of animals                                              
Serving as a comprehensive resource center for the community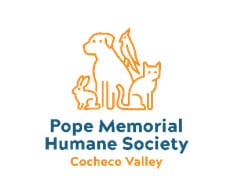 PAPER TOWELS
CANNED DOG FOOD
CANNED CAT FOOD
DRY PURINA ONE CAT/DOG FOOD
DOG TOYS FOR TOUCH CHEWERS
MAX & NEO TRIPLE HAND LEASHES
STAINLESS WATER PAILS
POOP BAGS
NON-CLUMPING LITTER
HAND SANITIZER


TIMOTHY HAY
RABBIT FOOD
CONTRACTOR TRASH BAGS
CLEANING PRODUCTS
CAT TOYS
HA TREATS
BLEACH
XPENS
MOPS
GLASS CLEANER


Help Tri-City Subaru Fill-a-Forester at the TAILS 2 TRAILS DOG WALK & 5K RUN!

Tri-City Subaru is joining forces with the Pope Memorial Humane Society to Fill-a-Forester for our furry friends! Join our team on
Sunday, April 29th, 2018
at the annual
Tails to Trails Dog Walk & 5K Run
in downtown Dover to help fill a Forester with pet donations! If you are unable to attend the event you can drop items off at the
Tri-City Subaru Showroom
where the Forester will be on display until April 28th.
This year's
Tails to Trails Dog Walk & 5K Run
will feature a 5K road race at 11am open to runners and walkers (no dogs allowed on the 5K route), as well as a Dog Walk at 12:00pm. The Dog Walk will be a shorter loop through Henry Law Park for the dogs and the walkers who do not wish to walk the 5K. Come out and support the animals and enjoy an afternoon in beautiful downtown Dover.  It will be a fun time for the whole family, Fido included!
We encourage you to
pre-register
for the 5K (runners & walkers) and the Dog Walk ahead of time with Granite State Racing.

GREATEST NEEDS:

Clay non-clumping cat litter
Bleach
Paper towels
Dry Purina One cat food
Wet cat food (any brand)
6-foot leashes
Purina One wet dog food
Dry Purina One dog food
Wet dog food (any brand)
Timothy hay
Trash bags (39 gallon or larger)
EZ Walk harnesses - sizes medium and large
Rabbit food
Guinea pig food

OTHER NEEDS:

Exam gloves (latex, size medium)
Dry kitten food
Laundry detergent
Collapsible cat huts
KONG dog toys - large size
Rope toys for dogs
Stuffed animal dog toys
Soft training treats
Peanut Butter (must not contain xylitol)
Canned Pumpkin
Martingale collars - size large
Toys for cats and kittens
Two-piece pooper scoopers (rake and scooper tray)
Large carabiner clips
Check out the the Bathe to Save Tour that was held at our Tri-City dealership last July!